In the field of LEDs, we Explore Electronics Pvt. Ltd. stood among the top leading firms with our innovation and qualitative approach. We offer a wide gamut of LED bulbs including Street Light, Flood Light, Tube Light, Panel Light, Panel Ceiling Light, Led Panel Ceiling Light and much more. We manufacture these products with utmost precision and care full and use the best quality transformers, relays, and other electrical components to ensure their high efficiency and long working life. Offering the products in various powers, we provide a perfect solution for indoor and outdoor lighting for home, hotel, and other premises.

We established our firm in the year 2015, with a commitment to work with ultramodern technology to bring the best quality LED bulbs. Working as a Manufacturer & Supplier, we are continually putting efforts for the same and have gained a reputed position in the market. Our reliable business support, timely delivery, and reasonable prices make us preferred for clients.

Why LEDs?
In this world of innovation, LEDs are the perfect solution to replace the regular bulbs. The alluring designs of modern LEDs bloom the interior of rooms, as well as their optimum brightness, provide optimum light. Further, LEDs are also eco-friendly because it produces no harmful gases and reduces a large pollution amount. Further, here are some other benefits to use LEDs:

These require low power to operate
Alluring and amazing designs
Long working life
Sturdy and crack resistance body
Easy to recycle

Quality Assurance
Being a prominent manufacturer, it is our prime duty to serve clients with the best quality products. To ensure the same, we rely on our ultramodern setup and skilled workforce. Our engineers and designers follow the international standard while designing the offered products and ensure the compatibility of products. Further, our quality auditors keep supervising each and every stage of manufacturing to avid the manufacturing flaws. Before, final dispatch, we check each product for their functionality, efficiency, so we can ensure clients for their reliable use.

Infrastructure Set-Up
We have an ultramodern set-up to carry the production of offered LEDs. We have a wide infrastructure unit divided into several departments like design department, managerial section, workshop, R&D unit, warehouse etc. All sub-units are properly equipped with latest machinery and tools that aid our professionals to carry the manufacturing operations along with accuracy, quality, and efficiency. Apart from this, we also have a distinct warehouse where we store raw material, semi-furnished products, and furnished LEDs, and control the inventory system of our company. Having large storage capacity, it aids us in catering client's urgent needs.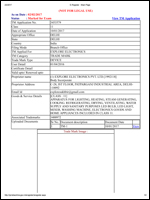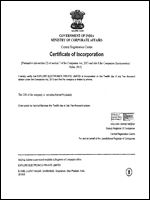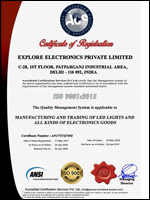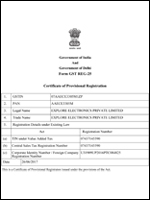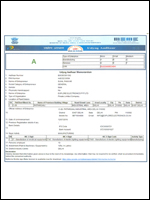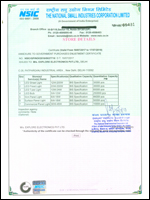 Read More